Paintless Dent Repair Services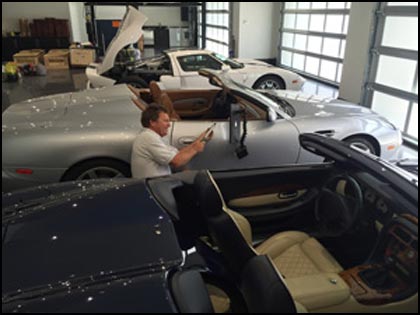 Orlando Dent Company provides Paintless Dent Repair services throughout Central Florida. Our mobile PDR Technician will come to your home or place of business and restore your vehicle to like new condition. Specializing in door dings, creases, minor collision, and hail damage. Our PDR Technicians use specialized tools to push the metal back into its original shape from behind the dent. Depending on the location of the damage, the panel is accessed by removing trim pieces, through window openings or by removing inner panels. You will truly be amazed at the results you get from Paintless Dent Repair, from small dings to larger dents. We can provide you with same day service at a fraction of what a traditional auto body shop will cost.
Orlando Dent Company offers not only the best prices – but the best value, as well. Because our experienced PDR Technicians and our ability to do those "can't be done dents" we provide the best value for the money. Orlando Dent Company is a fully licensed and insured family owned Paintless Dent Removal Company.