About Orlando Dent Company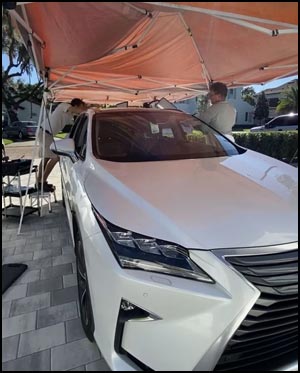 Orlando Dent Company is a fully licensed and insured family owned Paintless Dent Removal Company. Our Master PDR Technician has over 25 years of experience in the auto body repair industry. At Orlando Dent Company we are dedicated to implementing the most innovative and advanced dent removal technology available today. Our focus is on preserving the original elegance of each car we repair. Orlando Dent Company has earned the trust and respect of customers, dealers, body shops and insurance companies. We continue to do so by building our reputation on expert Paintless Dent Removal performed by most professional technicians in the business.
Orlando Dent Company offers not only the best prices – but the best value, as well. Because our experienced PDR Technicians and our ability to do those "can't be done dents" we provide the best value for the money.